Creamy Chicken Pesto Pasta
Adapted from www.taste.com.au
00:15 Prep | 00:25 Cook | Serves 4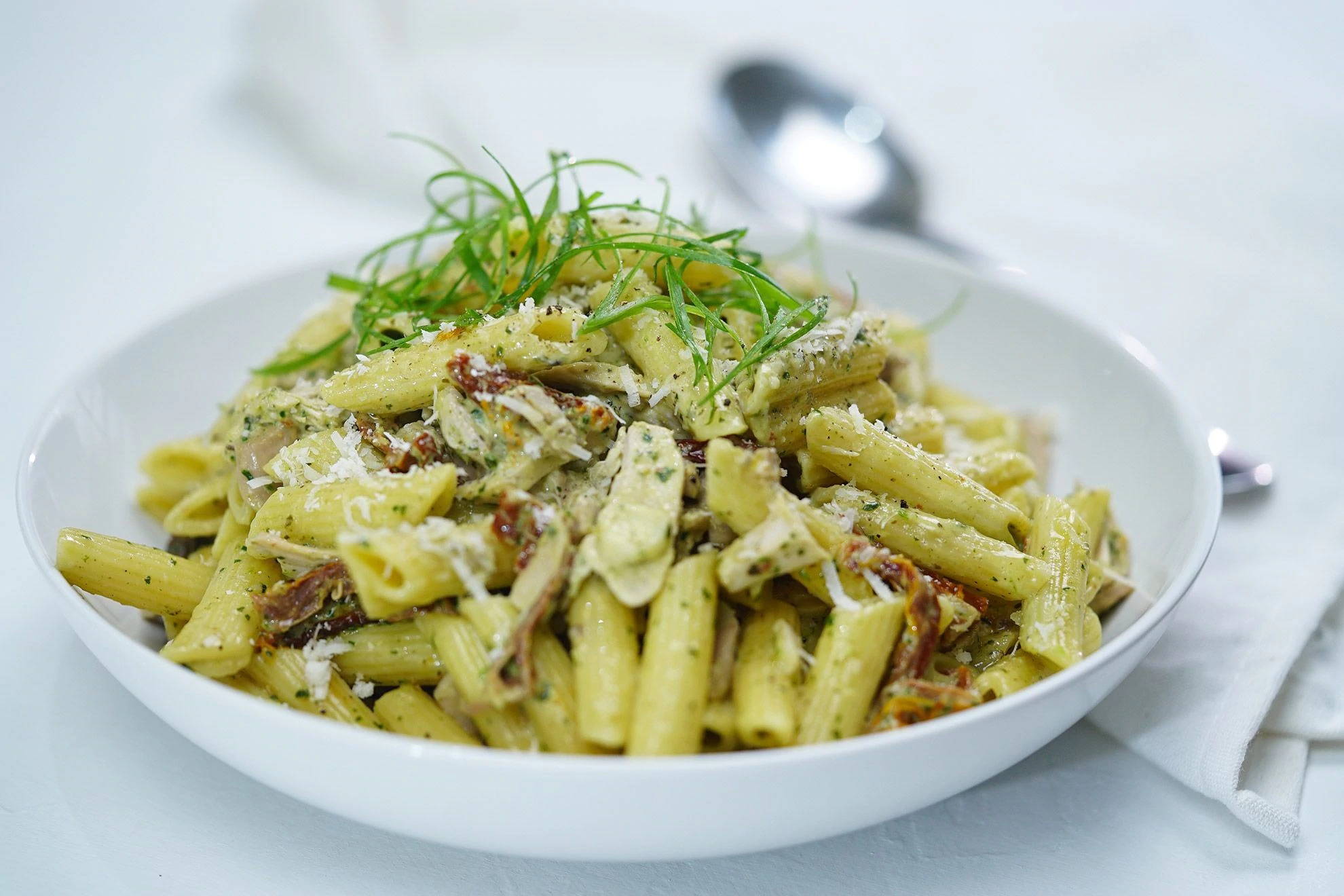 Ingredients

Serves 4
350g penne rigate raw pasta

1 large white onion, diced

500g Super Butcher diced chicken breast

1/2 cup fresh cherry tomatoes, halved

1/3 cup finely grated parmesan cheese

Your favourite fresh herb (we recommend basil), to serve
Directions
Preparation: 15min › Cook: 2
5

min › Ready in: 40MIN
 

1. Cook pasta in a saucepan of boiling, salted water, following packet directions, until tender. Drain, reserving 1/4 cup liquid.


2. Heat a heavy saucepan to medum heat, add onion, stirring until brown. Add garlic and chicken. Continue stirring until chicken is cooked through.

 

3. Return pasta to pan over medium-low heat. Add reserved liquid, cream, pesto, and tomato. Stir to combine. Cook, stirring, for 1 to 2 minutes or until heated through.

 

3. Divide between bowls. Top with parmesan herbs. Serve with bread.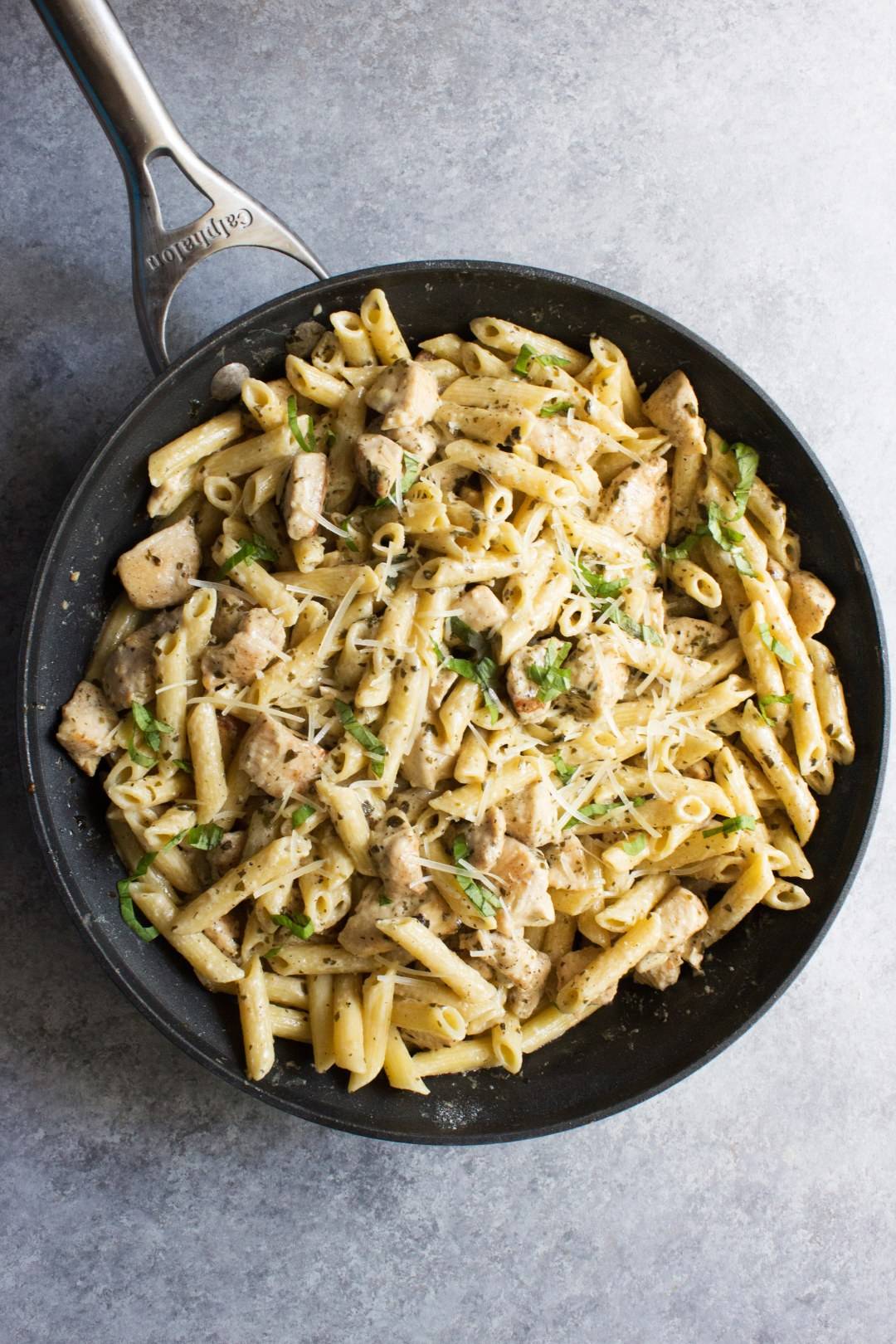 ---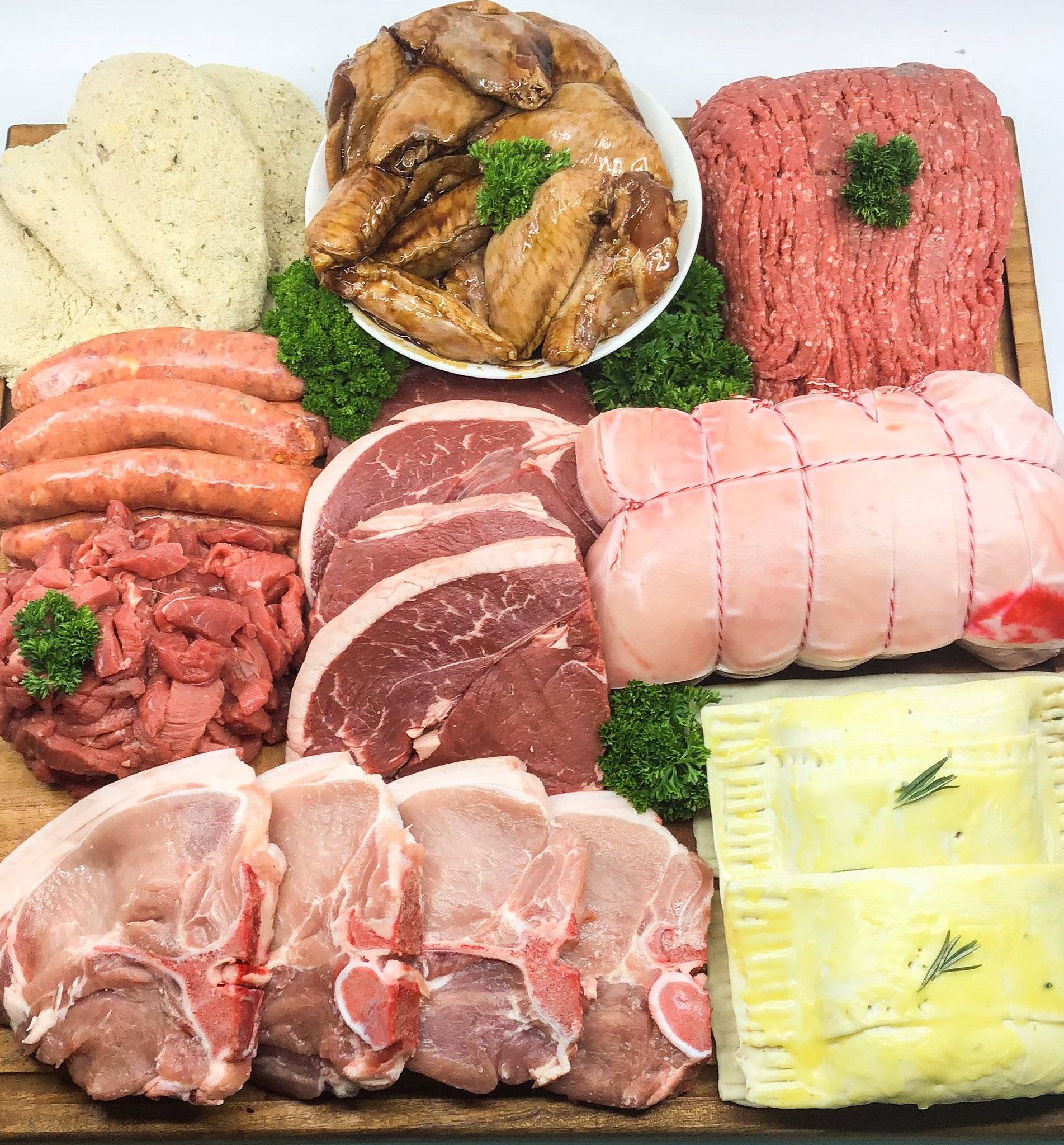 Do you love eating easy, healthy meals? Our value packs are perfect for a growing family! In addition to our 5 meals for $50 packs - we have a fantastic range of ready to ship value packs, order yours online today!