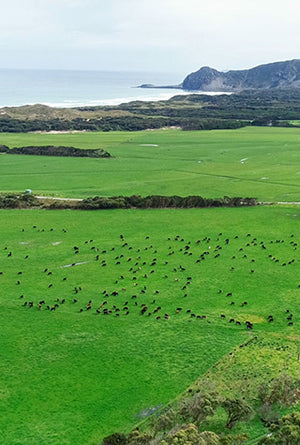 We Work With Australia's Best Producers
To Bring You Australia's Best Beef
Super Butcher - Unmistakably Australian
Super Butcher is 100% Queensland family owned. We focus on bringing our countries' best products to your doorstep, from consistently delicious branded beef to pork, lamb and chicken from Australia's best producers.
We source products from only the best suppliers to ensure you're never leaving our stores without something delicious for dinner tonight. You'll find your local super butchers are happy to help in-store, and slice, dice and vacuum seal your products for freshness and convenience at no extra cost.
As we say, one taste and you'll know that it's Super Butcher!


Our Mission
At Super Butcher, our mission is to bring joy to over 500,000 local Aussie families annually, creating countless memorable moments shared around the dinner table. Your happiness is the driving force behind everything we do.
We are dedicated to serving our community and ensuring that each family we reach can experience the satisfaction of a delicious meal. Your smiles and satisfaction fuel our passion and inspire us to continue delivering exceptional products and service.
Super Butcher is committed to being a part of your family's dining experience, providing you with the quality meats and ingredients that make every meal special. We take pride in being a trusted partner in your culinary journey and cherish the opportunity to bring happiness to your home.
Our Promise
At Super Butcher, we are dedicated to delivering the highest quality meat to our valued customers. We go the extra mile to source our products from top-notch suppliers who share our commitment to excellence. With our wide range of services, we strive to make it effortless for our customers to find the perfect cuts of meat that meet their specific requirements.
We take pride in our selection and are confident in the quality of our products. That's why we offer a satisfaction guarantee, ensuring that our customers receive nothing but the best. We stand behind the quality and freshness of our meat, and if for any reason our customers are not completely satisfied, we will make it right.
At Super Butcher, our goal is to provide an exceptional meat-buying experience. From the finest suppliers to a variety of services and our satisfaction guarantee, we are dedicated to ensuring that our customers receive the highest quality products that meet their expectations.
Our Virtues
At Super Butcher, our team embraces a set of core values that guide us in everything we do. These values define who we are and how we operate on a daily basis:
Better Together
Collaboration and teamwork are at the heart of our success. We believe that by working together, sharing ideas, and supporting one another, we can achieve greatness. We value diversity and recognize the strength that comes from different perspectives and experiences.
Walk The Walk
We believe in leading by example. Our team demonstrates integrity, professionalism, and a strong work ethic in everything we do. We are committed to upholding the highest standards of quality and service.
No Dickhead Policy
We have a zero-tolerance policy for negativity, disrespect, or harmful behaviour. We foster a positive and inclusive environment where everyone feels valued and respected. Our team is dedicated to creating a welcoming and supportive atmosphere for both customers and colleagues.
Honestly, We Don't Do Dishonesty
Honesty and transparency are the foundations of our relationships with our customers and within our team. We believe in open and clear communication, delivering on our promises, and maintaining trust in all interactions.
Ask A Better Question
We continuously strive for improvement and growth. We encourage curiosity and the pursuit of knowledge. By asking better questions, we challenge the status quo and find innovative solutions to serve our customers better.
Own It
We take responsibility for our actions and outcomes, always striving to deliver the best possible results for our customers. We believe in being accountable and taking initiative to make a positive impact.
Let's talk about it
We welcome open and honest communication. Our team members and customers feedback, questions, and suggestions are invaluable to us. We are here to listen, address any concerns, and continuously improve to better serve you and out team.
Have Fun, Get It Done
We believe in creating a positive and enjoyable work environment. While we take our responsibilities seriously, we also embrace a sense of fun and enthusiasm. We find joy in what we do and strive to deliver exceptional service while maintaining a fun working environment.

"If it's not fun, we won't do it"
Beef Is Our Passion
At Super Butcher, beef is more than just a product – it's our passion. We live and breathe everything beef-related, from the finest cuts to the art of butchery itself. Our love for beef goes beyond its taste and tenderness; it encompasses a deep appreciation for the entire process, from farm to table.

Discover a snippet of our range of premium branded beef below:
Sound Like a Fun and exciting culture you want to be a part of?
If you're passionate about quality meats, exceptional customer service, and being part of a dynamic team, we want to hear from you! Take the next step in your career by applying for a job at Super Butcher.

We offer a supportive work environment, growth opportunities, and a chance to make a real impact in the industry. Complete the contact form below and let us know why you would be a great fit for our team. We can't wait to meet you and discuss the exciting possibilities that await.

Your dream job starts here at Super Butcher!