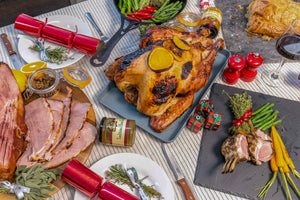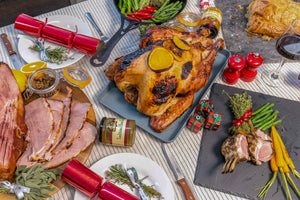 Pre-order Your Christmas Feast Now
It's beginning to look a lot like christmas!
Make Christmas Super this year with our exquisite all-Aussie selection of fresh bone-in leg hams and sumptuous whole Turkeys. These are destined to shine as the showstopper of your Christmas spread!

Our bone-in hams consistently bear the mark of quality, featuring renowned brands like Borrowdale Free Range Pork, Black Forest, Gotzinger, and the customer favourite Gilly's Smallgoods.
Our loyal customers keep coming back to Super Butcher every Christmas, drawn by the unmatched taste and premium quality our brands offer. Each ham is expertly smoked, ensuring a tantalising, richly flavoured centrepiece for your holiday table.
All online Christmas pre-orders must be placed by 3:00pm, Friday the 8th of December.